Måtte ha noe enkelt flybart til kalde dager eller til å leke med på flottører på sommeren og fikk teste denne nye modellen fra Smallsize.
http://smallsize.no/1022800
PRODUKTBESKRIVELSE
Timber er et allsidig sportfly basert på de såkalte bushflyene. Modellen er utstyrt med støtdempende understell, og store hjul. Den kan ta av og lette på godt under en meter.
Flottører for bruk på vann er inkludert i settet.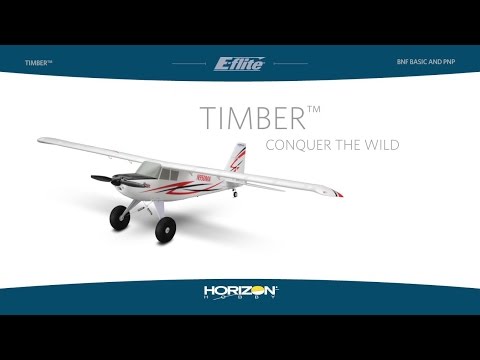 Sporty performance with amazing STOL capabilities
•Functional slotted flaps and optional leading-edge slats
•Shock-absorbing main landing gear with Tundra-style wheels
•Realistic EDO-style floats with dual water rudders
•LED navigation lights, landing lights, beacons and wing-tip strobes
•Lightweight, hollow-core construction
•Durable Z-Foam™ material
•AS3X® receiver with optional SAFE® Select technology
•Powerful brushless motor
Needed To Complete •Spektrum™ DSMX® transmitter
•3S LiPo battery with an EC3™ connector
•LiPo charger
Make the world your runway with the amazing Timber™ 1.5m BNF® Basic park flyer.
It comes equipped with an unbeatable combination of features that let everyone from newer pilots to expert sticks enjoy a versatile, sport-flying experience unlike any other.
Sport Aerobatics, Off-Field Adventure, Float Plane Fun-It Does it All
If you've been looking for a great, all-around park flyer that's up for anything, and can be flown almost anywhere, this is it. Its innovative design combines the spirited performance of a sport plane with the versatility of a bush plane so you really can have it all.
Tundra-Style Landing Gear or EDO-Style Floats-Both are Included!
Thick grass, gravel paths, local ponds, dirt trails-you can fly off these and many other surfaces that would be impossible for most models this size to handle. The Tundra-style landing gear features functional shock absorbers and oversized tires that soak up the bumps of rough surfaces and provide excellent prop clearance when flying off grass. The included float set matches the trim scheme of the airplane and features dual rudders for superb steering control.
Whichever option you choose to fly with, both are easy to install and can be swapped out in minutes.
STOL (Short Takeoff and Landing) Capabilities and an Abundance of Power
The Timber wing is designed with STOL features like wing-tip droops, optional leading edge slats and functional flaps. These, along with the model's powerful brushless motor and lightweight, Z-Foam™ construction, allow it to spring into the air or float down and land in as little as two feet or less.
Brilliant LED Light System
Out of the box, the model comes with realistic-looking nav lights, landing lights, wing-tip strobes and beacons, all installed and powered off the flight battery.
Durable Z-Foam™ Material with Hollow-Core Construction
Its lightweight, hollow-core construction is a big reason the Timber park flyer has such a wide range of capabilities. But don't let the light weight worry you. It's built using proven Z-Foam material that's tough enough to handle just about anything back-country flying can throw at it.
AS3X® Receiver with Optional SAFE® Select Technology
By changing up the binding sequence, newer RC pilots can activate SAFE technology features like self-leveling and angle limits that are built into the receiver. This will allow them to get a feel for the plane's impressive capabilities without feeling like they're in over their head, especially when flying in the wind. As with any SAFE system, they can assign a transmitter switch to turn the SAFE features on and off as needed.
Pilots who don't want to activate SAFE® technology can bind the receiver normally and it will behave like a standard AS3X receiver. They can even fine-tune the receiver's AS3X settings if they have the free Spektrum programming interface and a compatible programming cable (both available separately)